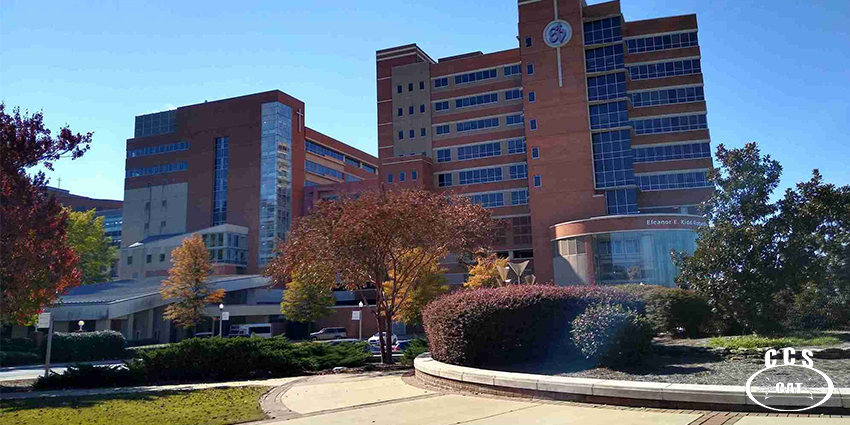 Vanderbilt University Medical Center
Nashville, TN

During the historic flooding that took place in Nashville, TN, flood waters infiltrated the basements of several medical buildings within the Nashville campus, affecting approximately 160,000 square feet of space.
CCS CAT was able to provide immediate emergency response, even as flooding continued.  Our crew immediately began mitigating the damage by extracting water from the facility and stabilizing the environment.  As soon was water extraction was completed, CCS CAT began drying the facilities with desiccants, air movers, air scrubbers, and LGR dehumidifiers.
Working 24 hours a day allowed for portions of the basement area to remain functional, while the remaining remediation was being completed.  During this remediation, all furnishings were removed and cleaned at an offsite location.  Once remediation was complete, CCS CAT performed an entire cleaning of the previously affected areas and replace the furnishings, allowing for the area to reopen and become fully operational.
Same Day Services
Birmingham, AL
CCS CAT was contacted concerning an odor and water intrusion issue.  Working alongside an Industrial Hygienist, test confirmed the presence of active fungal growth.
Due to the high volume of patients seen daily, CCS CAT immediately began working with hospital staff and administration to create the appropriate remediation plan and timeline.  Limiting operational downtime of the unit was the highest concern of the administration.
Working through the night and over the Thanksgiving holiday, CCS CAT began remediation of 18 patient rooms.  Using the proper Hard Wall and Poly Containment Systems, and ensuring the area was under negative pressure, CCS CAT was able to remediate, rebuild and environmentally clean the entire wing in just ten days.
Once remediation and rebuild efforts were completed and third-party post-remediation verification testing was done, all rooms were clear, allowing CCS CAT to give the area back to hospital staff, knowing the space was safe for patient care and treatment.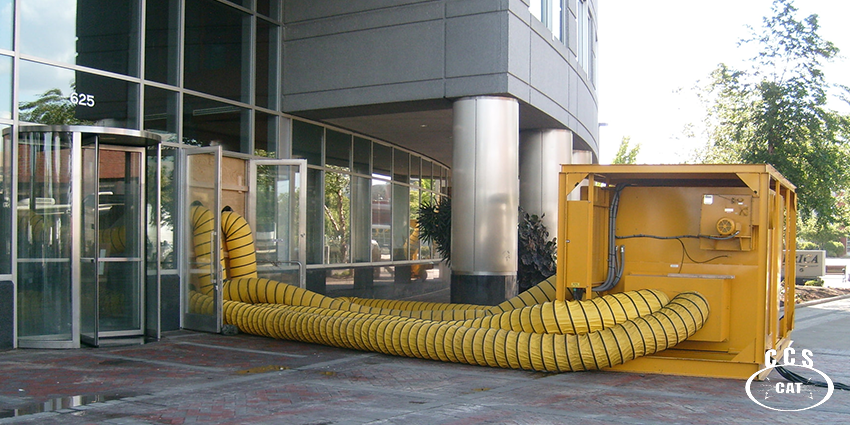 Covid-19 Response
Birmingham, AL

During the spike in positive Covid-19 cases in Birmingham, Al, CCS CAT partnered with St. Vincent's/Ascension Healthcare on a variety of projects at multiple locations in Birmingham and the surrounding area.
Working in conjunction with staff, administration, mechanical and building engineers, some of the projects included using hard wall containment systems to create Ante rooms which allowed for Covid-only operating rooms, as well as using negative air machines to transform regular patient rooms into isolation rooms.
CCS CAT also created multiple poly and hard wall containments to help create quarantine areas by separating various sections of a floor, wing or unit.  In order to provide another layer of protection and safety, CCS CAT installed acrylic glass barriers in and around multiple nurse's stations.  All containment barriers were custom-built and designed to meet the various needs of the hospital staff, administration, and patients.
Bay Medical Sacred Heart
Tommy Cooley Building
Panama City, FL
CCS CAT was awarded the RFP for Mold Remediation for the Tommy Cooley Building located on the campus of Bay Medical Center.  The remediation included three floors and twenty-five known areas of fungal growth in the building based upon a Limited Microbial Evaluation.
Mold remediation was completed using healthcare industry standards including negative air containment using HEPA air scrubbers, disinfectant; removal of affected building materials including ceiling tiles, carpet, and encasement-affected exterior walls.
Following successful mold remediation, CCS CAT crews performed a comprehensive environmental cleaning of all three floors.  In addition to the final environmental cleaning, all HVAC components and ductwork were cleaned and sanitized using NADCA standards.
Fast response and custom restoration by qualified technicians available 24/7!